You can support us by buying tickets for our cancelled shows or by donating via our betterplace-account: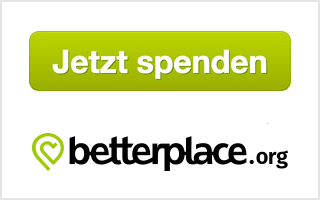 Or donate directly to:
Lindenfels Westflügel e.V.
IBAN: DE63 8609 5604 0307 8198 21
BIC: GENODEF1LVB
Volksbank Leipzig
Thank you!
---
Our current situation
Like other theaters, Westflügel Leipzig has to cancel performances. As with most freelance artists, but also Westflügel itself, this will very quickly lead to very devastating situations. We are therefore convinced that all originally agreed fees for those performances should be paid 100% even if the performance cannot be shown. Sponsors are encouraged to stick to the agreed grants and to compensate for lost income. See for more information down below.
Westflügel Leipzig tries two things:
1. In full awareness of its own risk – Westflügel wll make a mandatory payment for all participants in cancelled events. This should initially amount to 50% of the agreed sum. The second half is to be paid - in full or at least in part - as soon as we can see the future funding situation and receive binding commitments. The aim remains to pay all the agreed fees even if the performance had to be cancelled due to the crisis.
2. We don't want to cancel performances without trying to be active in some other ways. Westflügel plans to make live streaming offers on the specified event dates. These should be available to all those interested in culture at no additional cost. The first date is Saturday, March 21st at 8pm with "Krabat - in a version appropriate to the circumstances" on www.westfluegel.de.
The whole thing is made possible by the generous support of the Leipzig streaming provider Streamio. Many thanks for that!
We invite you to help (if you can afford it)
In order to counteract the existential situation described above, we would be happy to see solidary actions. We ask all those who have already purchased tickets for events not to claim their money back if they can. Donations are of course also welcome. For example, in Westflügel there is the easy option of booking online tickets (from 10 euros) for performances as usual, being aware that they will not take place as planned.